About the ECSA
Real People. Real Music.
The Elkhart County Symphony Association
Music is an integral part of our community here in Elkhart. Our Symphony is a source of civic pride, a wellspring of imaginative experience, an opportunity for educational growth, and a destination for cross-generational entertainment.
Our Mission
The Elkhart County Symphony Association strives to promote positive cultural experiences and instill civic pride in our community by encouraging artistic integrity, providing innovative opportunities, and developing excellent musical programming.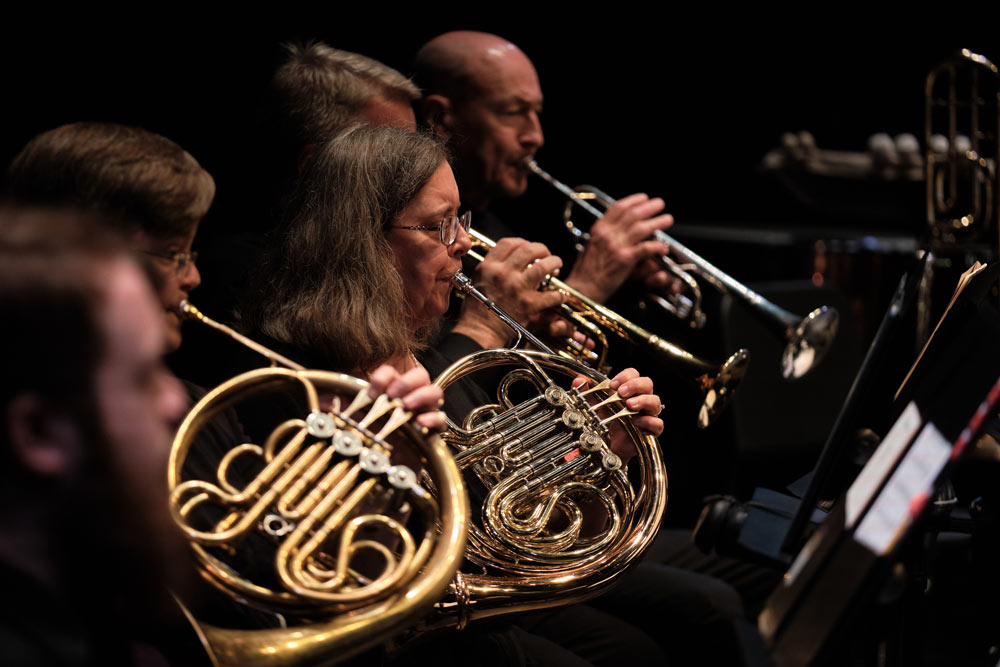 History of the Elkhart County Symphony Orchestra
In 1948, Zigmont "George" Gaska recognized the abundance of musical talent in the community as well as the tremendous support for great musical literature and founded the Elkhart County Symphony. Over the years, the Elkhart County Symphony Association has included a Symphonic Chorus, numerous ensembles, and an educational outreach arm with the Youth Honors Orchestra, and has been under the direction of 4 Music Directors: George Gaska, Michael Esselstrom, Don Sommerville, Brian Groner, and since 2020, Dr. Soo Han. We have entertained with such notable soloists as Jack Benny, Sasha Korsantiya, The Boston Brass, Nicholas Roth, and Sandi Patty.
Like many arts organizations in the first decade of the 2000s, the Symphony felt the sting of the downturn in the economy.
In May 2005, the Elkhart County Symphony Association considered putting down their baton, forever. But a group of dedicated volunteers formed S.O.S, Save Our Symphony, and with a new Board and hard work created a positive balance sheet, and offered a great musical concert season played by a semi-professional orchestra of area musicians.
Our audience has increased and broken all previous records with a more than 48% increase over previous year with two concerts numbering more than 1000 attendees!
Audiences continue to tell us how happy they are with the sound, and with the great programming. They want more!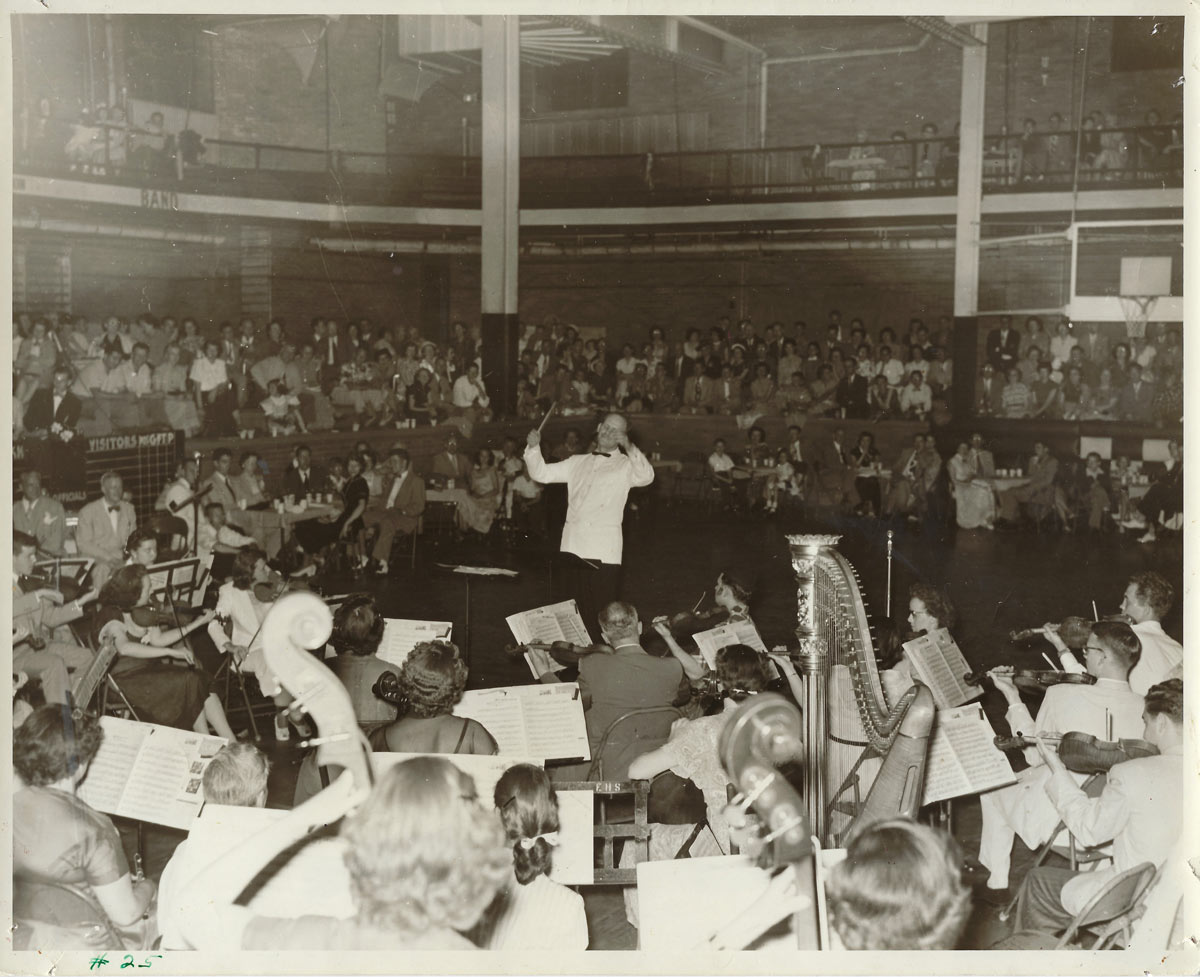 1951 Pops Concert at North Side Gym
Our season programs have included performances with the amazing Cirque de la Symphonie and talented artists such as Doug LaBrecht and Steve Lippia in two Sinatra tribute shows, as well as our recent Three Phantoms in Concert show with renowned Broadway stars Craig Schulman, Gary Mauer, and Ciara Sheehan.

The Symphony performing at Lerner Theatre in 2022